eBook
Why Democratizing Analytics Will Lead to Better Policy Decisions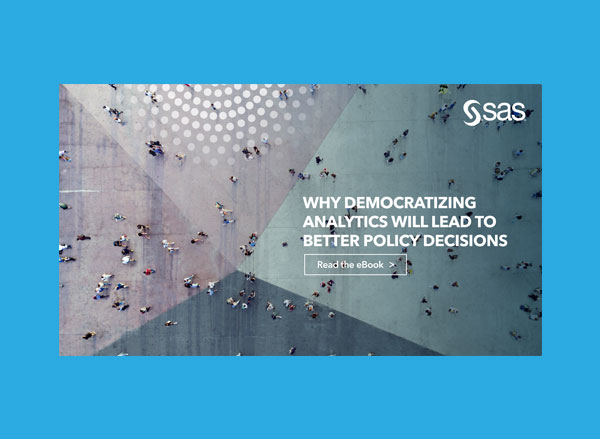 Data is becoming increasingly important in decision-making, but not everyone has the skills or resources to analyze data effectively. This can lead to poor policy decisions, as policymakers may not have all the information they need to make informed choices.
Democratizing analytics can help to close this gap by making data analysis more accessible to people outside of technical fields.
SAS is a platform that makes it easier for domain experts to create their own insights from data. This is done by providing low/no code capability and friendly user interfaces, which demystify the process of analytical development.   
 
This e-Book explores how SAS Viya can help companies democratize analytics by making it easier for people to access and analyze data. 
Sponsored by: SAS
This page is FastPass tested and is compliant with Microsoft Accessibility features.
Get Exclusive Access to the eBook
16242-16240
Why Democratizing Analytics Will Lead to Better Policy Decisions
By downloading this publication, you understand and agree that you are providing your personal information to Anteriad, LLC, and Anteriad may share your personal information with SAS, pursuant to Anteriad's Privacy Policy. Furthermore, SAS may use your personal information to provide you with marketing materials and contact you regarding its services, pursuant to Privacy Statement.