Guide
Cloud Control: The Print Transformation Playbook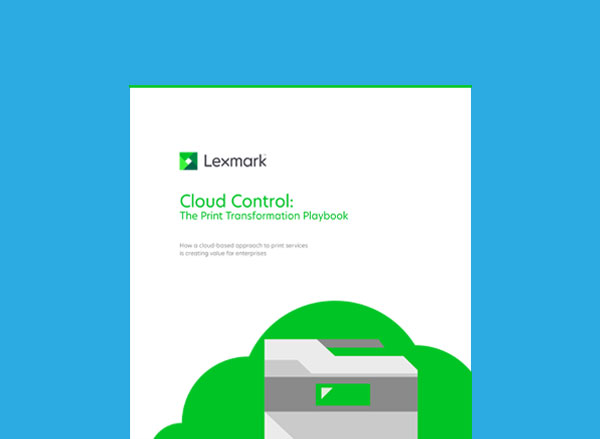 Cloud is the number one "investment strategy" for businesses to drive digital transformation initiatives.
However, lingering print infrastructure is a barrier to success. As cited by most CIOs, it negatively impacts cloud migration.
But it doesn't have to be this way.
Explore the guide to unlock the strategic value of print while driving your digital transformation initiatives forward.
Sponsored by: Lexmark
This page is FastPass tested and is compliant with Microsoft Accessibility features.
Get Exclusive Access to the Guide
16311-16307
Cloud Control: The Print Transformation Playbook
By downloading this publication, you understand and agree that you are providing your personal information to Anteriad, LLC, and Anteriad may share your personal information with Lexmark, pursuant to Anteriad's Privacy Policy. Furthermore, Lexmark may use your personal information to provide you with marketing materials and contact you regarding its services, pursuant to Privacy Statement.