Guide
CIO Guide: 4 Steps to a Risk-Free Cloud Migration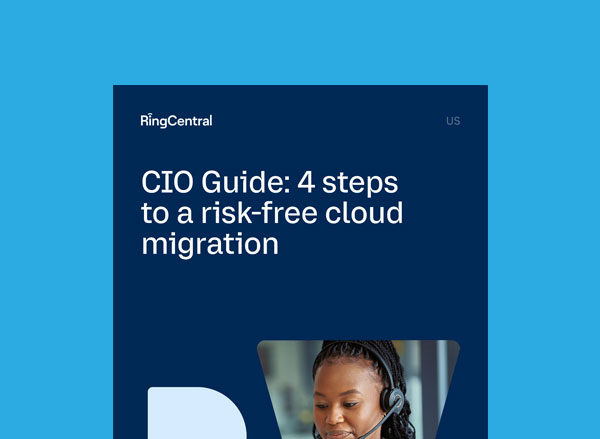 Cloud technology has greatly advanced in recent years, but many businesses are still hesitant to migrate their entire tech stack to the cloud due to unique challenges faced by large companies.
Blending on-premise and cloud environments can be a good option for companies to achieve better business outcomes while mitigating potential risks.
This guide outlines four steps for a risk-free cloud migration and emphasizes the importance of understanding and managing potential risks. Overall, this guide provides guidance for companies to safely transition to the cloud and reap the benefits of cloud technology.
Sponsored by: RingCentral
This page is FastPass tested and is compliant with Microsoft Accessibility features.
Get Exclusive Access to the Guide
15800-15798
CIO Guide: 4 Steps to a Risk-Free Cloud Migration
By downloading this publication, you understand and agree that you are providing your personal information to Anteriad, LLC, and Anteriad may share your personal information with RingCentral, pursuant to Anteriad's Privacy Policy. Furthermore, RingCentral may use your personal information to provide you with marketing materials and contact you regarding its services, pursuant to Privacy Statement.