Report
CFOs Seize Opportunity and Push Forward with Global Expansion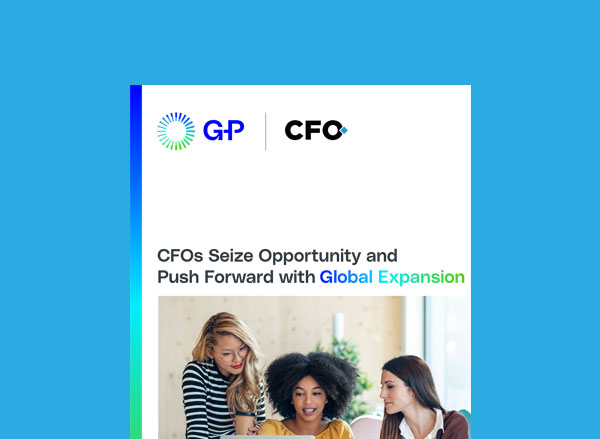 Despite Covid-19's economic upheaval and a host of challenges, most CFOs and senior executives are sticking to their global expansion plans. They are even pushing forward their expansion faster than ever.
Check out the report to understand why CFOs are doing it and what concerns them.
You'll also get to explore why more senior executives are either planning to engage or currently engaging in a global professional employment organization (PEO) to help execute their expansions.
Sponsored by: Globalization Partners
This page is FastPass tested and is compliant with Microsoft Accessibility features.
Get Exclusive Access to the Report
16372-16299
CFOs Seize Opportunity and Push Forward with Global Expansion
By downloading this publication, you understand and agree that you are providing your personal information to Anteriad, LLC, and Anteriad may share your personal information with Globalization Partners, pursuant to Anteriad's Privacy Policy. Furthermore, Globalization Partners may use your personal information to provide you with marketing materials and contact you regarding its services, pursuant to Privacy Statement.